I have always felt weird making a Christmas wishlist even as a kid because I never really wanted much or it wasn't stuff people wanted to get me. I am a through and through planner and nerd. I have loved books my entire life and I have planned for the "future" ever since I was like five. How many kids do you know that would rather save money than go buy a new toy? It's probably not many. If you are wondering how I made money as a kid, I go into jewelry making and was selling what I made to neighbors and even in a small hair salon for a very short period of time. This might lead you to beg the question of what gifts have I been asking to receive for Christmas. 
To give you some idea, here is a short list of some of the items I have asked for as either Christmas gift or a birthday present in the last couple of years:
Books
Pots and Pans
Toaster
Nutribullet 
Laundry Drying Rack
As you can tell those all seem like super fun and exciting gifts to ask for, but they are what I needed and somewhat wanted. I personally would rather receive an item I need rather than an item I want because I'll likely continue to use the item I needed and become uninterested in the gift I wanted. This doesn't mean I only put things I need on my Christmas list because eventually, it is not fun for the giver to give laundry detergent for example. So I guess I should tell you what is on my Christmas wishlist this year huh?
The first item and by far the most expensive item on my list is a quality record player/turntable. I had always loved this vintage trend before it became a trend. I used to shoot film, and now the popularity of Polaroids has allowed me to shoot Polaroids instead which is a lot easier to develop. There is something about holding an item in your hands opposed to everything being digital, and I love the undertones heard with a record player not heard through headphones or a stereo. I also wouldn't mind being gifted a record or two.
The second item on my list is an earring holder. I had made one using a picture frame and lace, and it worked well for a few years, but it broke a couple months ago. So one similar to this one seems cute as heck and hopefully won't break on me. Hopefully, I can find something larger.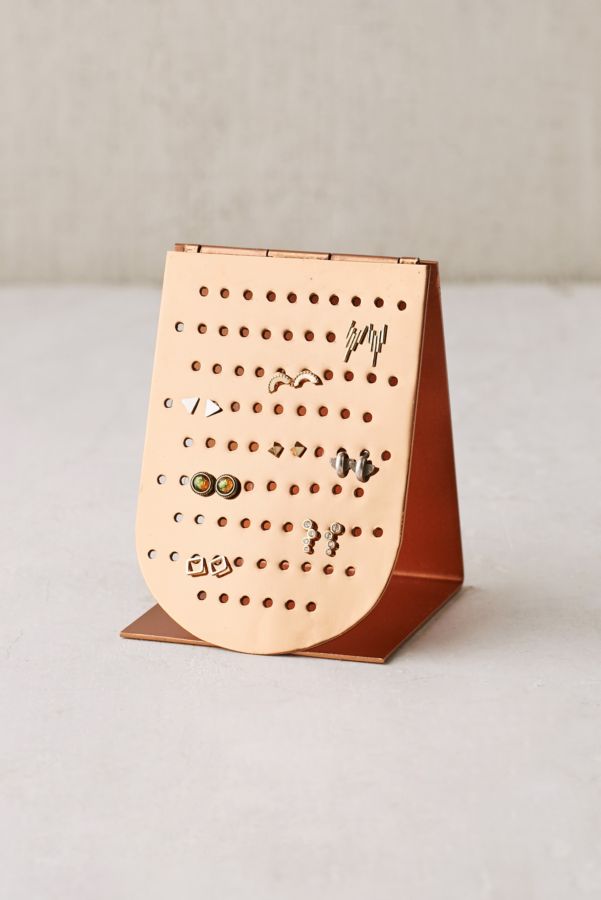 I also have about 5 different cardigans on my Christmas list. I know, seriously, I know this is a lot of cardigans but my style can kind of be summed up with cardigans. I love layers, and I love being comfy when walking to and from class while still looking somewhat good and the best way I have found to do that is by wearing cardigans. I have no problem paying for quality items but clothes are expensive to me regardless and so buying clothes can be a luxury to me sometimes. Here are some similar ones to the ones on my list: 
Source: Chicnico

Source: Chicnico

Source: Carly Cristman

Source: Chicnico
This semester has taken a toll on me and one of the first things I didn't have time for way going to the gym, but I would try to work out at home which worked for a while and then the bands I was using stretched out and weren't working as well. Eventually, the semester became harder, and I abandoned exercising altogether, but I want to get back to working out this semester, and so I put a new set of thigh/booty bands on my wishlist. 
I am going to sound like a crazy person to some of you all reading this right now, but I have never had my hair curled until this year, and I loved it so much that I put a curling wand on my list. I feel a slight need to explain myself,  have curly hair, and I guess I had always figured it would look similar, but I was so mistaken. Big loose curls are absolutely nothing like the wavy, curly mix of hair I have, and I love the way my hair looks curled now.
Kentucky can also get a lot colder than you think and walking to class every day a beanie was a must and has been for a while but I've honestly just been too lazy to go get one. So, I added an adorable beanie from Love Your Melon to my list. I love this brand because they donate 50% of your purchase to Pediatric cancer. So if you are looking for a beanie, scarf, blanket or even mittens, please consider checking out this brand!
Other than gift cards, the last items on my list are these two face masks from Little Barn Apothecary. The first is the coconut ash + earth deep cleansing mask and the second is the passion fruit + rose enzymatic face mask. I have been in search of good natural skin care products, and after hearing excellent reviews I decided to try out a sample my friend had, and these are great, I highly recommend. They are so great that I may have asked for multiples of each face mask, don't judge lol.
Source: Little Barn Apothecary

Source: Little Barn Apothecary
I need more ideas, what items are on your Christmas list? Leave it down below.
~Madison Eran~